Struggle to find impartial, unbiased technology advice? Want to grow your businesses capabilities whilst staying small and agile? Too many technology choices making it difficult to see the wood from the trees?
If this rings a bell, you're not alone. Many SME's have reached a point where their ambition outstrips their means, this makes it difficult to grow your technical capabilities in-house even with the best intentions. Today a majority of people have IT skills, but it helps to work with someone who can help co-ordinate your ideas and put a plan together that frees you up to run the business.
We understand this and want to help you to scale-up your business in an efficient and considered way. This is why we are glad to offer consultancy services where we can listen to your challenges and help you put a plan together that is in-keeping with your businesses future vision and mission.
Our focus is on how to achieve more with less, utilising our extensive knowledge of open-source and low-cost solutions, to simplify the problem and achieve results as quickly as possible.
Projects - Advice and Assistance
We have extensive experience managing a range of projects and are able to help you clarify, assess and plan your time and resources, whilst giving a better understanding of your business and its long-term goals.
There are many methods and systems available in today's age for project management, but we strongly believe the most important are clear goals, collaboration and communication throughout. We can help you achieve this together with providing a fresh approach to problem solving.
We empathise with your challenges and help you become self-sufficient, providing you with the knowledge and tools you need. Many of the skills can be learned by all staff members, and together with simple tools, everyone can become capable of managing their own projects for the business.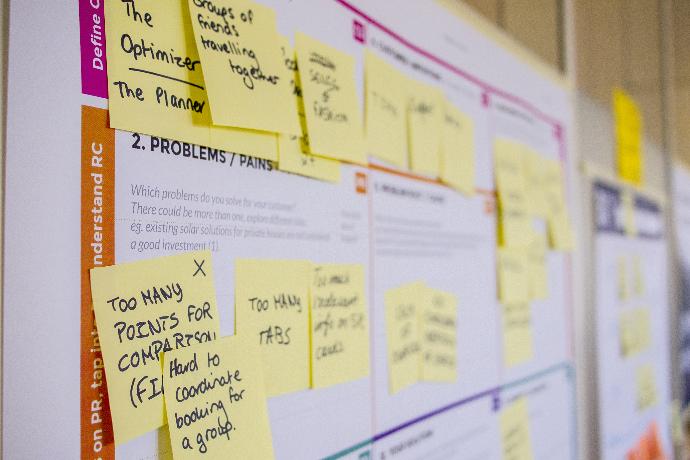 Want to discuss your thoughts further?
A 1-day business audit is a great place to start...