CRM & ERP - Solutions to common business needs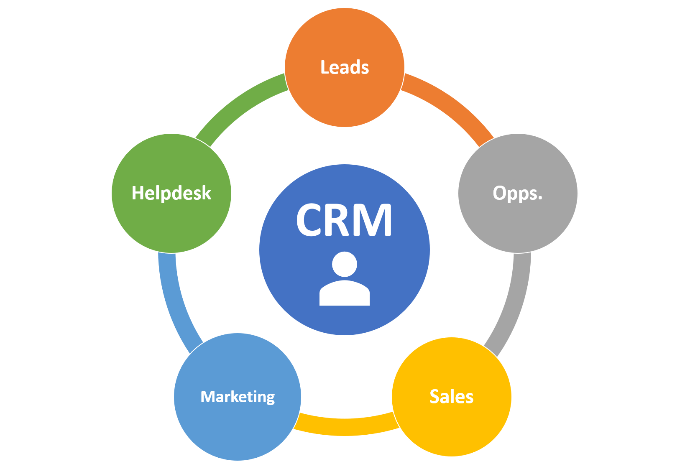 Encompassing all communications around the customer, CRM puts the focus on efficiency, reduced duplication and improved customer experience.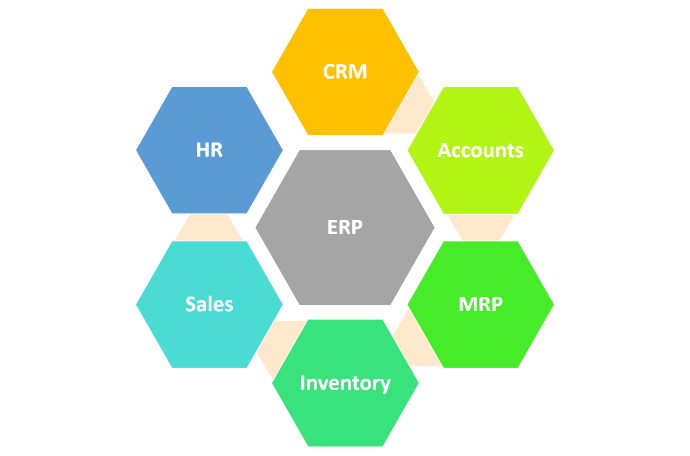 Taking the step beyond CRM, ERP brings all key elements of a business together, harmonising data, improving efficiency and greatly enhancing the ability to scale-up the business' capacity.
CRM - Customer Relationship Management
Increasingly in the last 5 years, CRM has become accessible and commonplace among all businesses that wish to improve their communication and strengthen their relationship with customers.
The proliferation of both open-source and free or low-cost CRM options has made it easy to embrace this technology and harness the huge benefits it brings to a business.
However it is important to understand your businesses goals and what it wants to achieve before leaping into CRM, as well as to understand that it is about more than just the technology.
The mindset of CRM is key to realising it's true potential, and much has been written on the psychology aspects of it from a marketing perspective. Used and implemented properly, it allows you to instantly retrieve all information about a customer, retaining key communications and being able to provide them with a very professional response to any future enquiries.
Not only does this bring enormous benefits to you as a business (cost and time saving, efficiency and easy reporting), but also gives for a much better experience from the customer's side, improving their opinion of you and making them more likely to come back!
We can help you decide if a CRM is right for your business whilst working within your budget to help you implement it in the most successful way possible. We can also provide you all the resources regards training and help needed.
Our favourite CRM's are Vtiger and Zoho, find out more below or: Contact us

ERP - Enterprise Resource Management
Traditionally ERP has been something only within the grasp of "large enterprises" (hence the name). However similar to CRM, within the last 5 years there has been a shift towards affordable and scalable options that can mean SME's are able to embrace the benefits of ERP.
This is an exciting time as it bridges the gap between the small and large business markets, making SME's more competitive and able to trade more effectively.
The benefits from an ERP system come from its interconnected nature. It effectively does-away with disconnected, disparate systems (Excel sheets, separate databases, individual email boxes etc.), creating a single resource that is at the very heart of the business. Commonly this puts the customer at the core of the business and includes CRM capabilities whilst joining together accounts, manufacturing, inventory, sales and HR.
Done correctly, this reduces data duplication, increases performance internally and externally, significantly reducing human error and making compliance with GDPR regulations more achievable.
The data that an ERP provides is a valuable resource allowing for any number of reporting scenarios imaginable, something managers dream of. It also provides a great work environment when fully-trained staff are comfortable using it.
We can assist you in deciding if an ERP is right for your business. It is not a decision to take lightly and we appreciate that. We will offer you our preference of systems and allow you to choose what works best. If a full ERP is not suited to your business or budget, a CRM could be a good compromise.
Our recommended ERP is Odoo, find out more below or: Contact Us